Through a community engagement process and a review of the needed changes to the City's infrastructure, we're proposing a lively, equitable, and public-friendly downtown PVD. Explore our designs:
Changes to Downtown Providence
Experience our proposed design through an immersive virtual experience.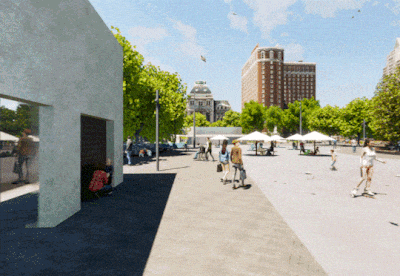 Phase 1 Design Proposal
Explore our conceptual design for the heart of Providence.
Phase 1 Project Report
Read our report from our first phase of community engagement and design work.
1
A friendlier Kennedy Plaza for transit and pedestrians
Closing of Washington st. and East Approach

New RIDOT bus locations
New drop-off and multimodal transportation parking areas
Downtown/Uptown bus traffic routed on Fulton St.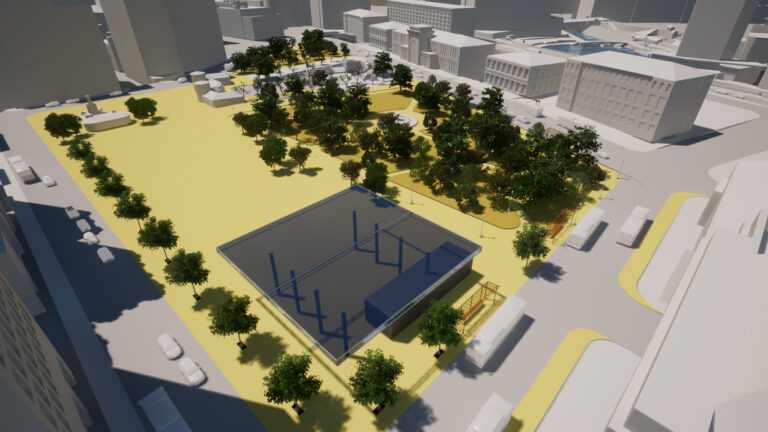 2
Reclaim of the public spaces throughout the greater Kennedy plaza for public activation
New shading structure on Kennedy Plaza
Amenities for people in need
Bathrooms, café, new performance stage
Welcome Center
New seasonal Ice Skating Rink
Interactive water feature
Free Space area at the old ice rink location for youth engagement and creativity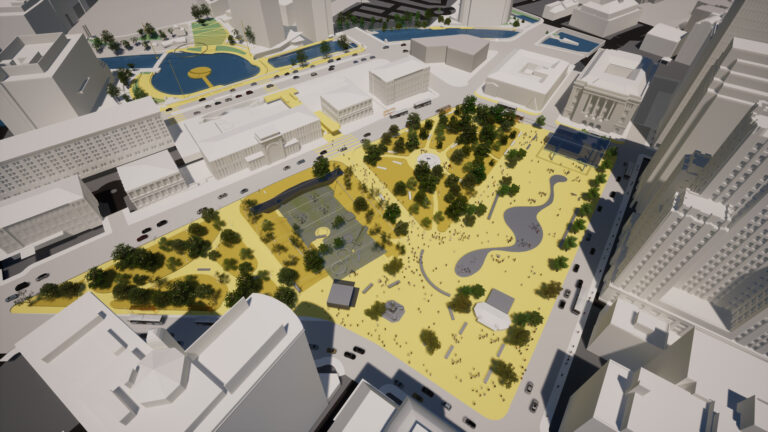 3
Modernization of the Riverwalks
New access with an elevate platform connecting Exchange Terrace with Memorial Boulevard
New crossing of Memorial Boulevard
New Riverwalk walkways built on top of the existing ones to resist sea-level rise at least until 2100
An experiential mist ring installation over the basin
Renovated performance stage and audience seating
New lighting and event infrastructure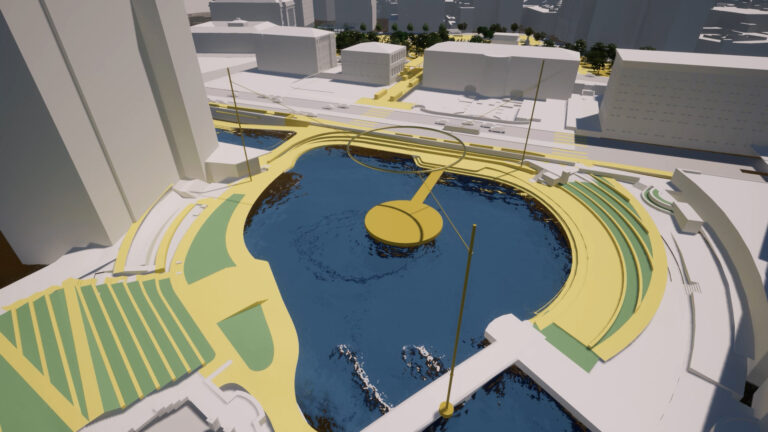 Tell us what you think of our ideas so far